This second release of the HobiCity series will be the Human castle.
The model contains few buildings within. You can alone construct a castle with combination of your liking. The wall sections are the one that you need to
duplicate
to produce as many wall as much as you want to cover your city.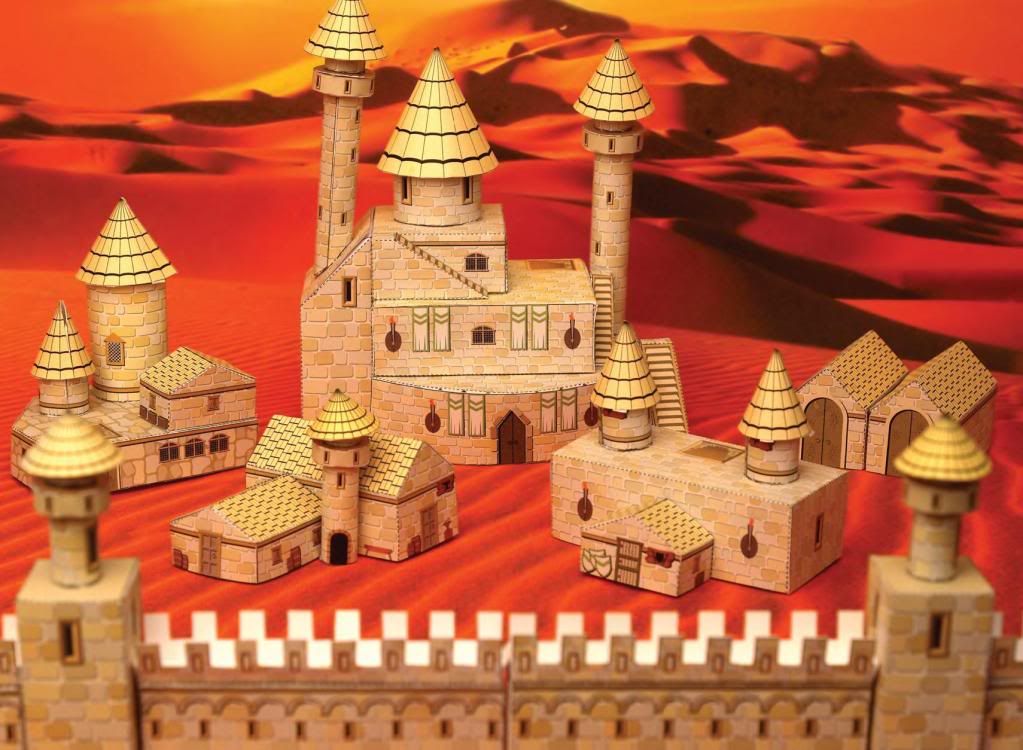 You can found the instruction
here
Fantasy : Human Castle
Source : http://hobikitkertas.com